Designed for the vintage ANH 1978, ESB 1980, ROTJ 1983, POTF 1985, Droids 1985 & Ewoks 1985 releases
.
Custom designed cases that fit perfectly to protect the packaging from damage, shelf wear & prevent warping.
Professionally made using superior quality 400µm PET plastic, which is acid free & UV resistant.
High strength material with unique locking tabs to keep the case rigid, secure & dust free.
Crystal clear, shatterproof, lightweight & individually film wrapped to protect the transparent plastic.
Pre-assembled, delivered flat packed, fully recyclable & environmentally sustainable.
Customer Reviews
I recommend this product
Excellent!
The cases i bought are great and fit perfectly,and a great price too.I will definitely be buying more soon.
09/04/2021
Nige K.

United Kingdom
I recommend this product
quality at a great price
These cases are just what i was looking for good quality very sturdy and at a great price. I will be buying more as my collection grows.
03/15/2021
Mark B.

United Kingdom
I recommend this product
Protective cases for vintage collection and black series collectables.
Your items always arrive in prompt timing,are always well wrapped,protected. The products always suit the means,finish off my collection encased.
03/12/2021
Ben A.

United Kingdom
I recommend this product
Brilliant
Good selection of sizes, very well priced and quick delivery. Couldnt ask for more
02/12/2021
Lee G.

United Kingdom
I recommend this product
Excellent product. A huge help for collectors.
I've been collecting 30 years and these are the best bang for buck display solutions. Acrylic is nice but can be very expensive so I've started using these for some of my Star Wars collection. So much better and neater than star cases and not as bulky. Please do a vintage AtAt case!!
02/03/2021
Thomas H.

United Kingdom
I recommend this product
Star Wars figure cases
The shopping experience was great. Very easy to use the site and place and order
02/02/2021
Rob J.

Canada
I recommend this product
Better than I thought!
The cases were explained that they might be hard to put together, after figuring one out they are easy to form and extremely durable great looking cases that make the colors pop of the figure cards! Really impressed. I'll buy more for all my MOCs that need to be stored. Very nice simple box shape.
02/01/2021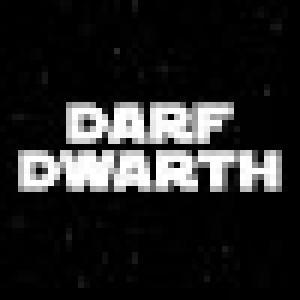 SE
Scott E.

United Kingdom
I recommend this product
The Perfect Cases For SWTVC 3.75"
The 40mm protective cases are perfect for the Star Wars Vintage Collection 3.75'' - the card/figures fit snuggly and they're great value for money. Also, they come with a protective film which I've yet to peel off lol! I highly recommend Deflector DC!
02/01/2021
Dean M.

United Kingdom
I recommend this product
Great protection at a great price
I use the 40mm case to protect my Vintage Collection Mandalorian figures. The instructions to fold the cases are easy to follow and after you've done your first one the rest will be quick and easy. I cannot recommend these highly enough. I'll be buying others in the range to protect my models as I expand my collection.
02/01/2021
Adam s.

United Kingdom
I recommend this product
Good price and easy to use.
For the price I think these display cases are really good.I would reccomend these to anyone and I will be a returning customer from now on.
vintage figure cases
Perfect for what I wanted, mega service
1977-1985 Vintage
Great item,swift delivery,well packed,many thanks.
Star Wars 1977-1985 Vintage
Fantastic service and fantastic products 5*.
1977-1985 Vintage
Good person to buy from
Star Wars The Vintage Collection
Great item and fast shipping. Very well packed. Just as described. Many thanks!
Star Wars vintage
Alles super gelaufen, gerne wieder :-)